6 Things to Consider When Choosing & Installing Siding for Your Home:
---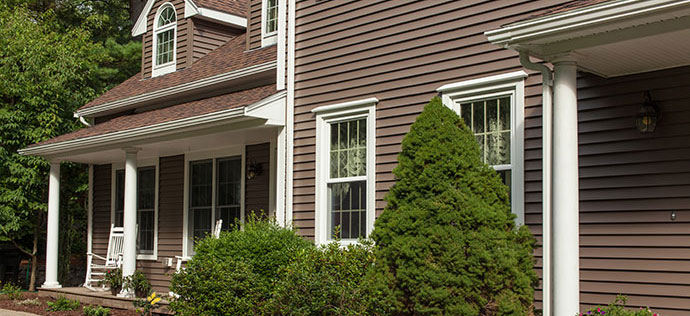 When choosing siding for your home, you want to make sure you answer the important questions before beginning your project, to ensure a long-lasting, beautiful installation that compliments your home and suits your budget perfectly. We love educating our clients, and promise to assist you along the way with any and all siding-related decisions. Here are a few to consider:
 1.

Would you like to match the existing details of your home, or dramatically alter its appearance?

The possibilities are nearly endless with today's products and our vinyl carpentry skills.
2.

What climate does your home encounter?

If it's near salt water, strong, low maintenance vinyl siding may be best for you. Is it exposed to lots of sun? You'll need siding that resists fading the longest. Is it windy where you live? You'll need siding that's resistant to storms and impacts.
3.

What's the right product for you?

For those who are tired of the cost of repainting every 4-6 years, in addition to the maintenance that wood requires, we install high performance vinyl siding that looks exactly like wood but lasts and lasts. For those who prefer wood siding, we also install cedar shingles or clap boards.
4.

What color, style, or texture is right for you?

Today's high-performance vinyl siding is available in hundreds of colors and a variety of styles, including clapboard, cedar shingle, and shake-style.
5.

What trim meets your needs?

Trim is the single most important factor and the most difficult part of a siding project with curb appeal. Our craftsmanship stands out.
6.

How about entryways and lighting accessories?

Will they complement your new siding?
---