Replacement Windows & Installation in RI & MA
---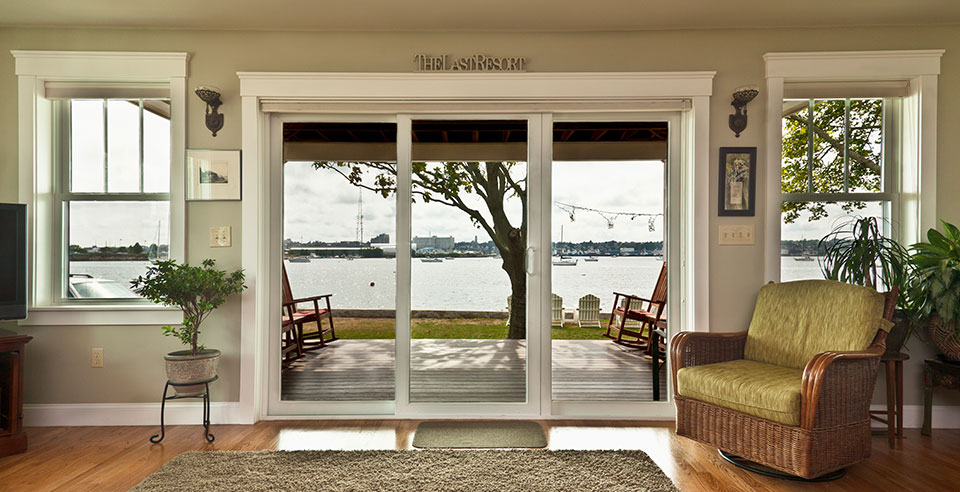 "With all the brands, installers, and so-called 'deals' out there, it's easy to get confused. How can other window companies offer you 20-40% off? Because their prices are too high to begin with. That's just not the way we do business. If you want the highest quality window at half their cost, call us." – Dave Marshall, owner
Click the audio link below to hear Tom talking replacement windows with WPRO's Matt Allen.
Audio clip: Adobe Flash Player (version 9 or above) is required to play this audio clip. Download the latest version here. You also need to have JavaScript enabled in your browser.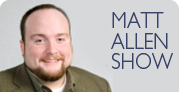 "The Marshalls are the people my family and I trust with our homes." – Matt Allen, WPRO
We've been selected as the exclusive RI Harvey Elite Dealer!
---
There are Elite Series vinyl replacement window systems –
and then there's everything else.
These top-of-the-line windows are simply in a class of their own – intended for the discriminating homeowner who values quality above all else, but who also insists on value for the dollar. And they're brought to you exclusively by Marshall Building & Remodeling.
Consumer Reports says, "Even the best windows won't deliver the look, comfort, or savings you expect if they're installed poorly." The installer makes the difference.
---
Based on your needs and personal preferences, we can install any major window brand, whether Andersen, Pella, or Harvey. This allows us full flexibility in making sure you get the best window for your home and budget.
Given the choice, product information, and price, most of our customers choose Harvey windows. And we agree.
Harvey Building Products' windows are:
½ the cost of other nationally-advertised brands
Locally manufactured
Quick, clean installation
Highest energy efficiency – far exceeds energy star standards
Rated for the harshest New England weather
Lifetime warrantee on all parts, including accidental glass breakage (available only through Marshall Building & Remodeling, an exclusive Harvey dealer)
---
What to expect when you choose Marshall Building & Remodeling as your window contractor:
Updates before, during, and after your project is complete.
A project foreman available to monitor progress, keep you informed, and answer your questions.
A clean, respectful, organized crew that works efficiently and with care
No need to fuss with anything in the house. We will remove and reinstall your window treatments and move whatever furniture is necessary.
Exclusive warranty upgrade because we are an exclusive Harvey dealer, which is a lifetime warranty on all parts, including accidental glass breakage.
10-year workmanship warranty from our company
Increased energy efficiency that translates into lower fuel bills.
Option for triple pane upgrade for additional energy savings, offered only through Marshall Building & Remodeling, as an exclusive Harvey dealer.
Installation from a true vinyl carpenters, who also specialize in beautiful trim work.
Extensive choices of styles and colors to suit any home and budget.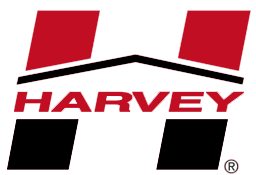 Tribute Premium Double Hung Window: superior engineering and stunning good looks. The Tribute window incorporates all the valuable qualities of Harvey vinyl windows and adds enhancements like standard ENERGY STAR glazing for outstanding thermal performance, a revolutionary dual-acting lock/tilt latch for increased convenience, and an easy-cleaning glass system that makes it virtually maintenance free. For the ultimate in energy efficiency, add an optional High Performance Package with triple glazing.
Classic Double Hung Window: Our most popular window, offering a variety of styles, colors, and options to meet any homeowner's needs. Its sleek, fully welded sash and frame design provides a one-piece sloped sill and better performance than ordinary vinyl windows.
Slimline Double Hung Window: Applies the latest technology to produce an attractive window at an affordable price, without compromising on features.
All other window styles: Click Here
Customer Reviews:
Windows
May 10, 2014 by Michael Resendesbusiness
I used Marshall Building and Remodeling to replace a bunch of my windows in my cape style home and they came out great. Prior to my purchase with Marshall Building & Remodeling I checked with 2 other companies, 1 being Lowes and they did not compare. Marshall Building was the best choice. Great Price, Great service, and they did what hey said they were going to do.
0.3